My package on COP23 Climate Change Conference.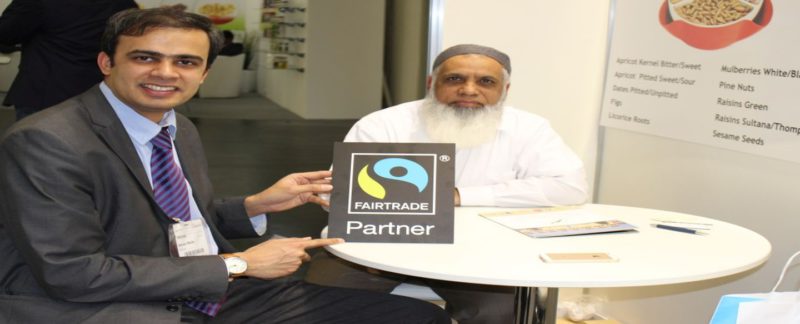 Biofach, world's leading bio organic fair is being organised in a beautiful German city, Nürnberg, in March every year. It was my third consecutive visit, where I had a great time meeting with various interesting producers and trader groups. Being communications consultant, I had a great time meeting with my clients and we had such productive discussions. I updated my clients on their current applications to obtain sustainable certification for their businesses and that I updated them on potential product development and business growth in European market.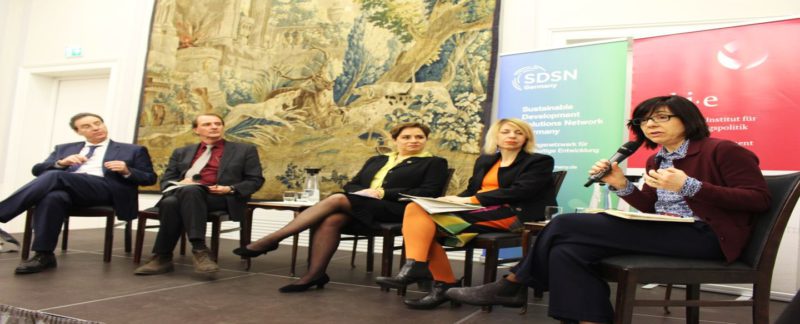 The G20 Foreign Ministers meet on 16 and 17 February 2017 in Bonn, Germany's United Nations City, to discuss the role of foreign policy in supporting the implementation of the 2030 Agenda for Sustainable Development.
This panel discussion is part of the T20 process. The Think20 (T20) is a network of research institutes and think tanks from the G20 countries. The T20 provides research-based policy advice to the G20, facilitates interaction among its members and the policy community, and communicates with the broader public about issues of global importance. The Kiel Institute for the World Economy (IfW) and the German Development Institute / Deutsches Institut für Entwicklungspolitik (DIE) coordinate the T20 process during the German presidency in 2016 and 2017.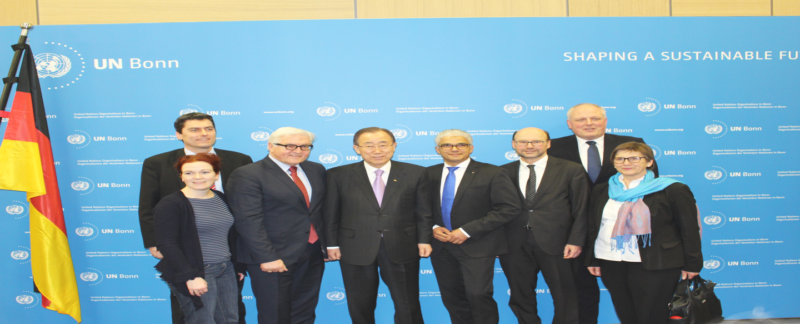 UN Secretary-General's visit to the City of Bonn to mark 20 years of the United Nations Organizations in Bonn. In honour of this anniversary, Federal Foreign Minister Dr. Frank-Walter Steinmeier held a panel discussion "20 years of Bonn as a UN city – shaping a sustainable future in the light of volunteering" in the World Conference Centre Bonn. The event paid tribute to the important work of the 18 UN agencies based in Bonn – home of the United Nations Volunteers programme – as well as to the contribution of volunteers worldwide.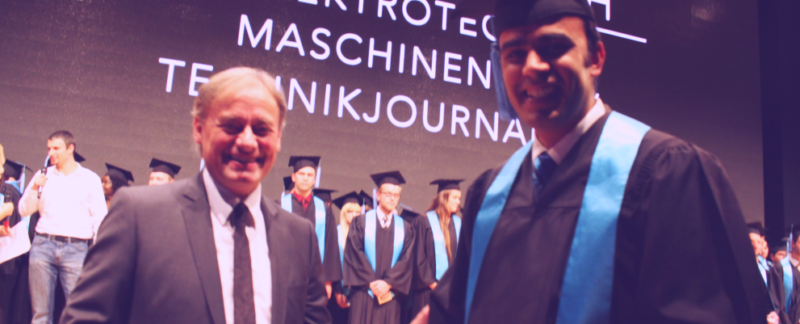 When I was in my schooling in Pakistan, I had a great desire to study and graduate from a German University. It seems like a miracle – long story in short – years passed by and finally I turned in to came to Germany for realising my dreams into reality.
I had a great privilege to study in Germany's best university. I studied two semesters of South Asian Studies at Universität Hamburg from 2011-12. Then I got a Master's scholarship from Deutsche Welle Akademie to study in a Master's Program, M.A. International Media Studies. The Master's Program was a co-organised by University of Applied Sciences Bonn-Rhein-Sieg and Universität Bonn. So to say, I graduated from and earned my Master's degree from these three prestigious institutions.
Words fail me to express, how happy was I to attend my graduation ceremony with my mother and wife! It was such a memorable day.
The German Embassy in Islamabad has proudly shared my success story on their Facebook page: https://www.facebook.com/GermanEmbassyIslamabad/posts/927083377337543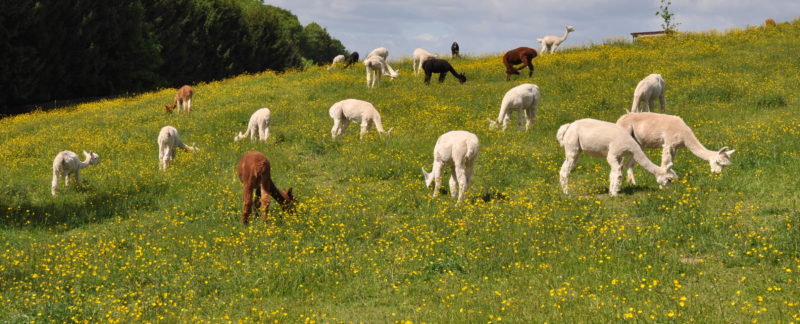 WWOOF stands for World-Wide Opportunities on Organic Farms". People volunteer on organic farms in exchange of food and accommodation. The volunteers travel to different parts of the world not only to work in the farms but to learn other cultures too. As the volunteers work in farms then they are automatically connected with the nature. I selected the video project title "Sustainable Tourism at Alpacas Farm" because this was closely related to my study project "tourism and travel tourism." The idea was to go deeper in this topic by visiting one of the farms and asking people how they are connected to this work. Do they think it is an alternative to traditional way of tourism? Why do they do WWOOFing? These were the questions which I wanted to explore in my story.
WWOOF Deutschland – a charity organization
I became interested to know about WWOOF Deutschland activities because of their nature-friendly work. WWOOF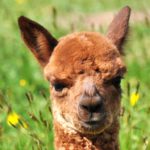 Germany was founded in 1987. It is a charity organization and registered as "Freiwillige Helfer/innen auf ökologischen Höfen. e.V." WWOOF Germany administers a list of organic farms, gardens and smallholdings that offer food and accommodation in exchange for practical help on their land. WWOOF facilitates contact between farms and interested volunteers. The volunteers are required to register at WWOOF Germany in order to travel to organic farms. For me, it is a wonderful combination of eco-friendly nature through travel and tourism.
Alpacas Farm near to Cologne-Bonn region
I sent E-mail to WWOOF Germany office which based in Dresden). A few days later I got an E-mail reply from Mr. Jan and he provided me some farms' addresses based in North-Rhine-Westphalia. I wrote E-mail to all the contacts provided, and luckily got positive reply from one of them. The name of the farm is called "Alpaka des Westens". The farm is located in Windeck-Kohlberg, approx. 60 Km away from Bonn. The farm is a 5 hectare of greenland where they breed Alpacas (domesticated species of South American camelid) animals. I exchanged some E-mails with the land owner and she agreed to help me for the project. She told me that there was a volunteer coming on holidays with her boyfriend who she also had volunteered at her farm during last summer. The volunteer name is Anna, 31 years old, a primary school teacher from Ingolstadt in Bavaria province. The farm owner told me on the phone that she was running her farm to promote sustainable tourism and not for business profit.
I visited the farm with one of my nice friends, So Min from Korea, to help me in holding the external mic. The farm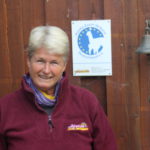 owner was kind enough to receive us from the railway station and we headed towards the farm. It was very bright sunny day. I took some shots with Alpacas in and outside the farm. I also managed to interview with the volunteer and farm owner. I had some real challenges of extreme shiny day with heavy winds. Somehow, I managed to survive according to given recommendations by the trainers during our practice week. I was done with all my recording in a same day.
I had transferred the video files to MacBook by myself. It was kind of nice experience to know the basic technical things. There were around 90 short video clips. I tried to put as many interesting visuals as I could. The story of Anna felt quite emotional due to her love and passion with Alpacas. But I really felt sorry in cutting some useful information by the land owner due to time limit (max. 4'00"). It was a big challenge for me where to assemble them in a proper manner. I really enjoyed learning and playing with different options in Final Cut Pro 7 software. I had to do a lot of work on narration part. I done the narration from the sound recorder and felt some difficulties in fixing the clips properly in timeline.
It was such a great experience all in all! I would love to plan my holidays to do WWOOFing this summer. Do you?
In my home country the farmers harvest their crops in winter and celebrate a harvest fest known as 'Basant'. We get wonderful citrus fruits in winter there and is the only time in the whole year when we can bear to sit under the sun. Winter, for me, like New Year and Christmas celebrations. Christmas in Germany is beautiful I love all the colorfulness and cheerfulness that comes with it.  So for all these reasons I am fascinated towards  winter season.
I really enjoyed the Pakistani winters back home. Because the place where I belong to is located near to Pakistan's second largest desert (Cholistan) and the winter season really cool there. The average temperature remains around 15 to 20 degree Celsius. Winter season means a lot of festivities to cherish.
I got the "Winter" topic for my study project. I was interested to work on it because I like winter season and eagerly wait for it.  I wanted to make a report on a student similar to my home country's weather conditions, i.e. Asian or African student. I wanted to explore their viewpoints on German weather like what they actually do in winter. How  they celebrate their holidays in winter, especially on Christmas Eve?
Have a look at what Mr. Shah says about his personal experiences on German Winter.
Christmas is a festivity which is celebrated with great zeal and zest by millions of people around the world. Whole the year round people wishes for the Christmas day come soon and have fun with their families.
Around five weeks before Christmas Eve (last week of November) the city centers, town halls, public offices, buildings, offices etc. are starting decorated in Germany. Many people visit the Christmas markets (in German, "Weihnachtsmarkt") during the nights and enjoy the cool atmosphere by sharing the specialties "Glühwein" (hot wine), gingerbread or whatever they feel good with their family and friends.
I had a chance to visit 'Bonn Weihnachtsmarkt' and tasted a famous German fish, though enjoyed it much but was quite difficult to finish a big portion of fish in the end, ha-ha!! Well, I did observe the long queues outside the main post office located in the city center where people were waiting for their turn to send greeting cards, souvenirs, and gifts to their loved ones. From there I had an idea that why shouldn't I send something to my German friends who they live in different parts of Germany. The question was to send what? Being lost in thoughts for couple of days, suddenly I had approached a unique idea to send something sweets, the Pakistani sweets!
Yes, I baked Pakistani home-made biscuits, called 'Nan Khatai', for the first time in my life. It took me less time to buy the required ingredients and started making dough, which is a main laborious part of making and the rest is done by oven. When I was finished with my baking, I was so happy the taste it had produced and the kitchen was completely filled with sweet biscuits' fragrance. I was also much delighted the response I received from my friends that they liked them very much.
Colin Gioia Connors, 27, from the United States. He was born in California, but now he is living in Wisconsin, which is in the middle part of the country. He is doing Ph.D. in Scandinavian Studies. And one of his main interests in academics is researching the Viking Age. During my visit to International Summer School at University of Oslo this year I had a chance to have an interesting discussion with him.
Imran: What brought you towards Scandinavian Studies?
Colin: That's a bit of a long story. I was studying archaeology in California when I was invited to participate on an archaeological excavation in Iceland. And that was a Viking Age excavation. So we dug up an old Viking chieftain's hall, um, in previous years they dug up a church and a graveyard. Uh, and they had also found a burial mound that was in the shape of a ship. So it was a very exciting excavation and I just got very interested in the research in the Viking Age.
So after that I started studying in a Master's in Iceland and learned Icelandic. And after I had been there for a few years, I really wanted to learn Norwegian. Um, and I thought, what better way than to just go there and try it.
So I came to Norway first two years ago, and I worked as a volunteer in the countryside.
And I lived here for nine months. And I just learned by being here and doing it and speaking it. So I really wanted to come back this time so that I could actually get some instruction–learn some grammar, learn some spelling, and just improve myself.
Imran: Now you are here once again, do you think the summer school experience would be beneficial for your future?
I think this experience here this summer will be very valuable for my career, but it is also just a personal goal because I have a lot of friends here in Norway and it is important to me to be able to communicate with them and talk to them in their own language.
So while I have been studying and working quite hard here, it is a very intensive program and I really enjoy it one of the most amazing things has been being able to have some free time to go see my friends, go out running. One of the greatest things about Oslo, I think is that you can be anywhere in Oslo and you are only 3 km away from the forest and this forest just stretches out into infinity as far as I can see. I don't think there are many cities can claim that. It seems to be a big problem with many cities that they just keep spreading out and spreading out and it is really a blessing to have nature so close at hand to go explore, so when I have time in the evening, I like to go out by myself.
I love being able to share my experiences with other people, but it is important for me to have some time to myself. And so being able to go off on my own and explore on my own time it is a chance for me to relax and recharge my batteries. If I spend time outside I am just inspired by what I see and everything that I fell, so then I can come back and work twice as hard for the rest of the week.
Imran: What do you do in your spare time?
Colin: I love being outside. Um, basically, whenever I am inside I am always very anxious to get out…well of course, if there is good weather, if there is bad weather I am happy to be inside but whenever there is good weather I feel trapped I just want to get out.
And so I love riding my bicycle, I love running, I really like swimming and I have thought about next year maybe joining my school's triathlon team, but not because I'm any good at
any of these things but only because I really like to do them. Um, I think I'm a decent cyclist, a decent runner; I'm terrible at swimming though. Um, I sink like a rock. But it is something that I really love doing. I just enjoy being outside and moving my body.
When I am outside and riding my bicycle, for example, um, I just like being able to go as far as I can. Always going to the next horizon, and just trying to see what I can see. Part of the joy of it is just, um, exhausting my body, actually, um, is something that just in itself for me is enjoyable. But always being able to move and get to a new place and see something new.
So when I'm hiking or when I'm cycling, it's often about trying to go as far as I can and as hard as I can and to push myself.
Um, but when I am with my father, for example, and if we for a hike together, my father is a botanist, so he loves looking at plants, um and if we have a goal, trying to get to the top of a mountain, we'll almost never make it, because we are stopping every five minutes to look at a plant. And we're getting down on our hands and knees and we're examining it. We want to understand it, and figure out what it's about. So, on the one hand I really going as far and seeing everything on as big and grand a scale as I can, but other times I love just focusing on what is small what's immediate.
Imran: What is this "Gioia" mean written on your T-shirt?
Colin: So I have been wearing a t shirt that proudly bears my middle name Gioia, which is an Italian family name. And so people are often interested talking to Americans, we are a countries of immigrants, people want to know where my family came from. That side of my family came from Italy, but I am regular European- American, because I have ancestors from Germany, Slovakia, Ireland, France, but I have the strongest connection to my Italian side because my great grandfather wrote a memoir about his experiences.
When he immigrated in 1904 and reading it, just tremendously inspiring, that was already over a hundred years ago, So i feel removed from his experience, I had a comfortable life, so I never had to go through what he experiences, arriving to America with no money, and needing to walk to the next town for a job and then for very little money, and then walk home. I think being about to have that kind of memory is very important.
And it is still how America is today, there are many that come to our country and work just as hard today, it's just sad that I think some people forget that connection because came from the same kind of experience.
Imran: You are a Fire Marshal here? Would you like to share your last Friday's drill experience?
Colin: I had earplugs in my ears in order to be able to sleep better, so I barely heard the fire alarm, I was very slow and groggy, so looked around and asked my roommate, is that the fire alarm, and he said, yeah, I think that is, so I jumped up because I knew this was my
time to shine because I am the fire marshal. so I closed my windows and put on my jacket, and started going around, knocking on doors, trying to get everyone outside. Fortunately they did not do it too early in the morning; it was a very invigorating way to start the day. My blood was pumping, so I was happy that they chose to do this on a Friday so I could take it easy for the rest of the day.
Imran: Do you like your stay in Blindern dormitory?
Colin:  I am very satisfied with the dorm experience…being in a place with so many people from so many countries is really refreshing. As an American, and here there are many Americans, but I just don't have much interest in talking to them because when I am in America I can talk to an American every day. But here I actually get the chance to talk to people from other countries and that is rare and nice. I can have conversation with people that don't look anything like me, don't dress the same way, as I do, it is wonderful to find out how they think, how they see the world, and what their experience have been, and it is easy for me to strike up these conversations because almost everyone knows something about America, or have an opinion about American, and the great thing is to be able to discover these nuances and difference, because often, you find that you have a lot in common with the other person.
Imran: Thank you for your time. It was pleasure talking to you!
Colin: You're welcome!